Coronium Core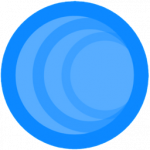 The ultimate cloud sidekick for your Solar2D apps and games.
An all-in-one Lua application plugin/server built specifically for Solar2D developers.
Extend your applications into the cloud with Mongo and MySQL databases, analytics, user management, recurring jobs, customizable server-side APIs, secure file transfers and storage, dynamic web pages, and more; all customizable using a ridiculously simple Lua based api.
Use the Coronium Core client-side plugin api for most tasks without ever writing a line of code on the server. When you need to take it to the next level, create custom server-side apis with Lua for complex data driven applications.
Easily manage your Coronium Core server using the visual Webmin, with built in code editor and more.
See the documentation for complete details.